There is nothing more about reviving your tiring day than a glass of cold-brew tea for this summer. The most popular energy drink for hot weather! It's easy to make, only uses loose-leaf tea and pure water. Let's refresh your day with Cold brew tea!

 Remember, cold brew tea is not a ready-to-drink. Instead, the process uses the time to brew it, basically a minimum of 8 hours. 
Why order wholesale tea with us?
● Our Jiaogulan tea is 100% pure, organic, fresh, and GMO-free; non-toxic, nothing-added

●   Shipping minimum order from 1 kg

● Providing a comprehensive wholesale service for hotels, spas, restaurants, cafes, healthcare centers, the hospitality industry, etc.

●   Planting and harvesting with the highest quality

●  Certified by the USDA and EU organic standards, and can issue the Certificate of Inspections (COI) for organic products.

●We're a specialty organic tea company and reckoned as a creditable wholesale tea supplier in Thailand
How we plant the Jiaogulan tea
    Our organic Jiaogulan tea is directly from the organic tea small farm in northern Thailand. It must beorganically grown at least 1,200 meters above sea level, and the professional tea makercarefully selected by handpickingto guarantee the best quality and freshness. Therefore, you can ensure to get theorganic, purest, freshest, andcleanest Jiaogulan tea.
Button label
About Northlandtea
    We are amanufacturer and distributor of a specialty organic tea companybased in Thailand. We're passionate about offering the highest quality and purest original tea flavor under USDA and EU organic standards.

    From the beginning of cultivation to the last step of production, we put utmost care to provide you with thefreshest, purest, cleanest, and highest quality products. We also enjoy improving the finest selection of organic tea with creativity for our customers.
Our Certification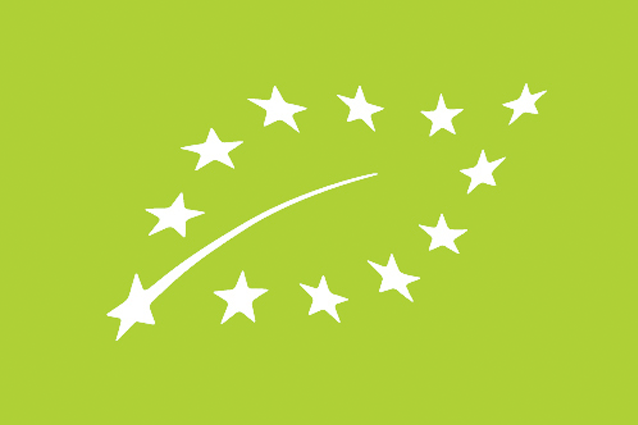 Here at Northlandtea, Our product is certified by the USDA and EU organic world standards and is GMO-free. That means it is free from Genetically Modified Organisms; non-toxic, non-chemical, no artificial coloring, and artificial flavoring added.

We can issue the Certificate of Inspections (COI) by the control body. The pre-shipment inspection is required for the importation of organic products into many developing countries
such as the USA, UK, Canada, Austria, France, Germany, Italy, Denmark, Sweden, Netherland, Belgium, Australia etc.
Product Details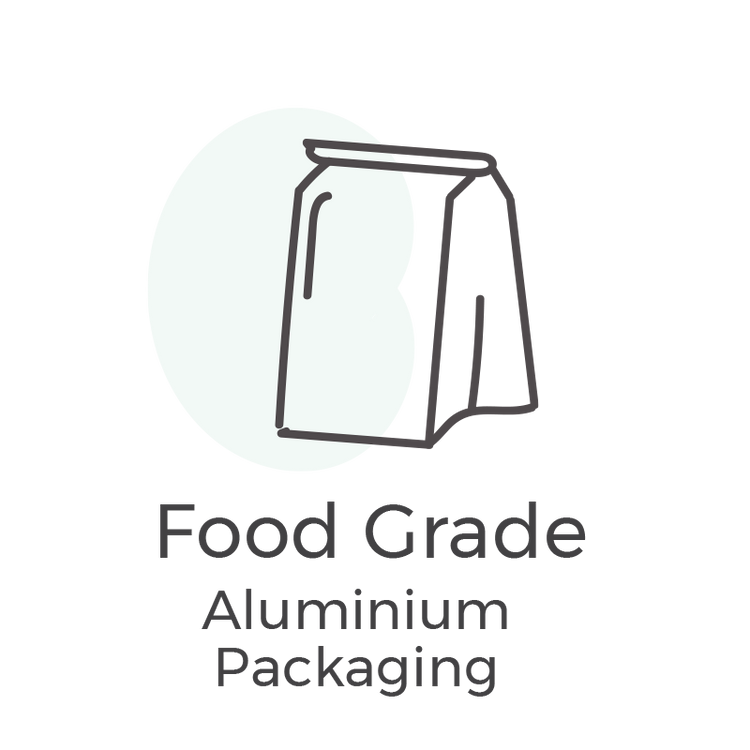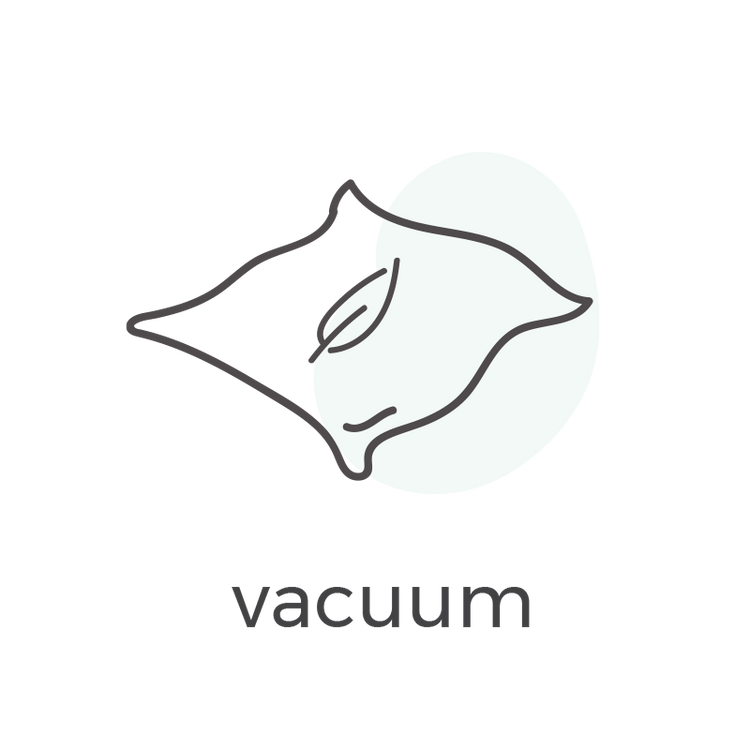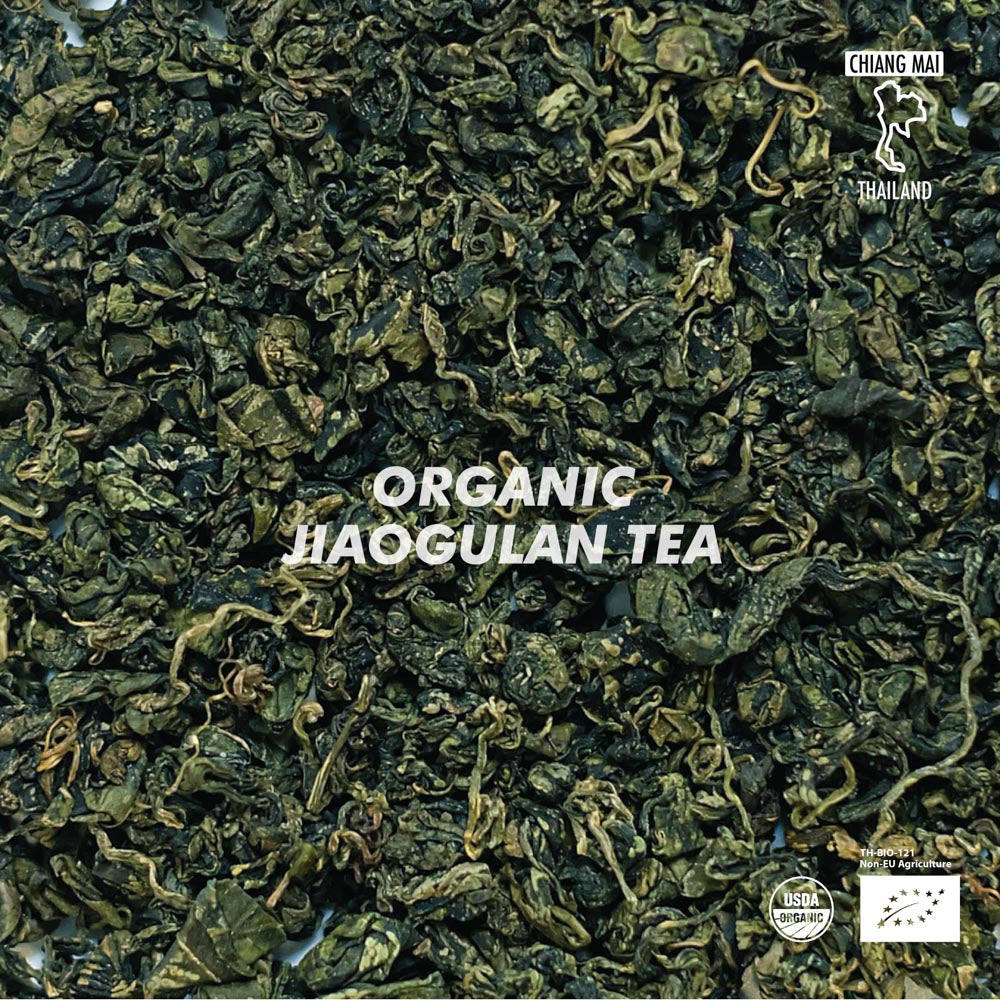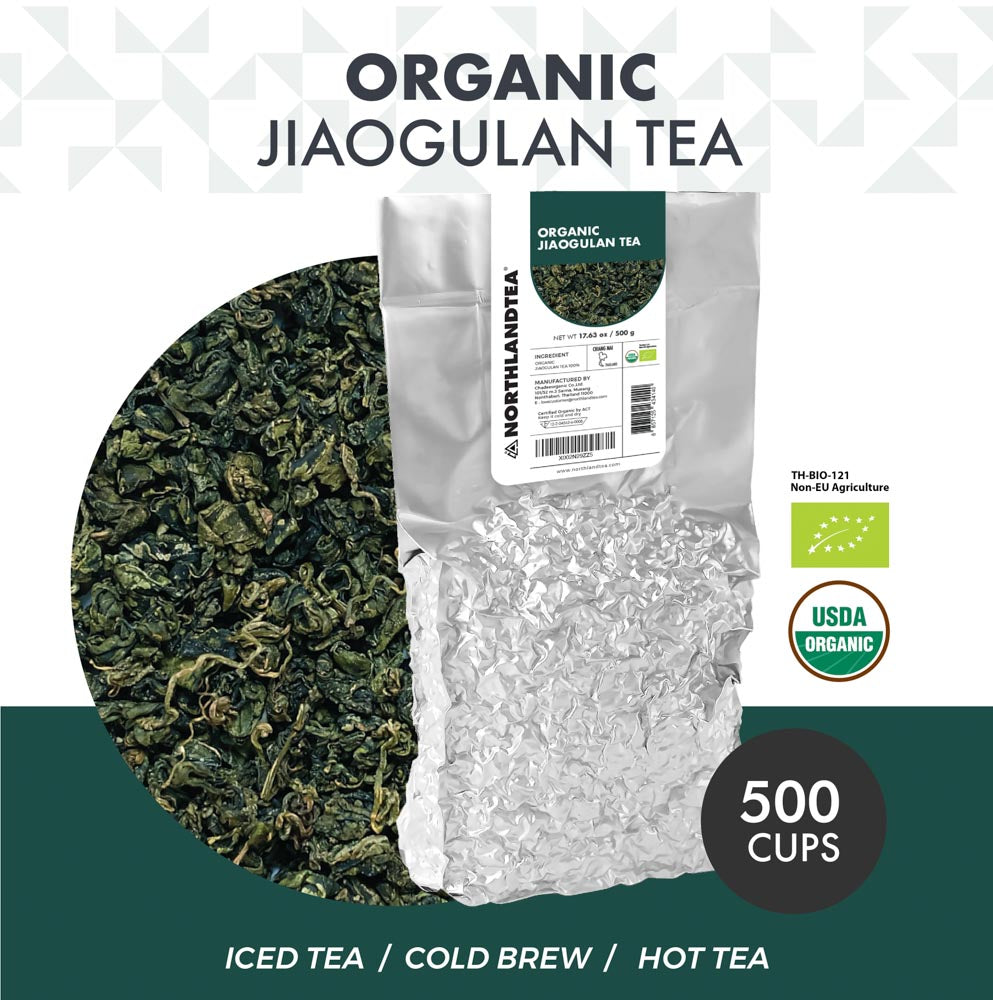 Organic Jiaogulan Tea (Gynostemma pentaphyllum)
Regular price

Sale price

1,200.00 ฿
---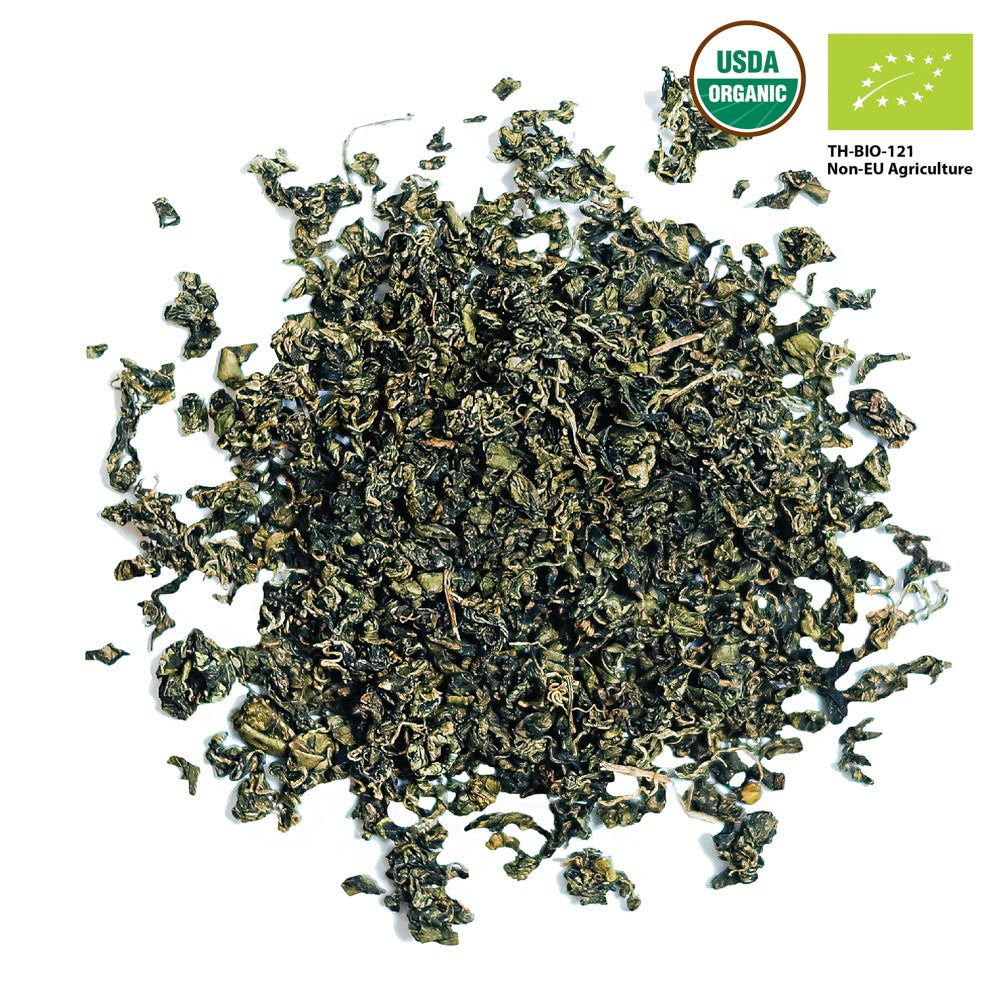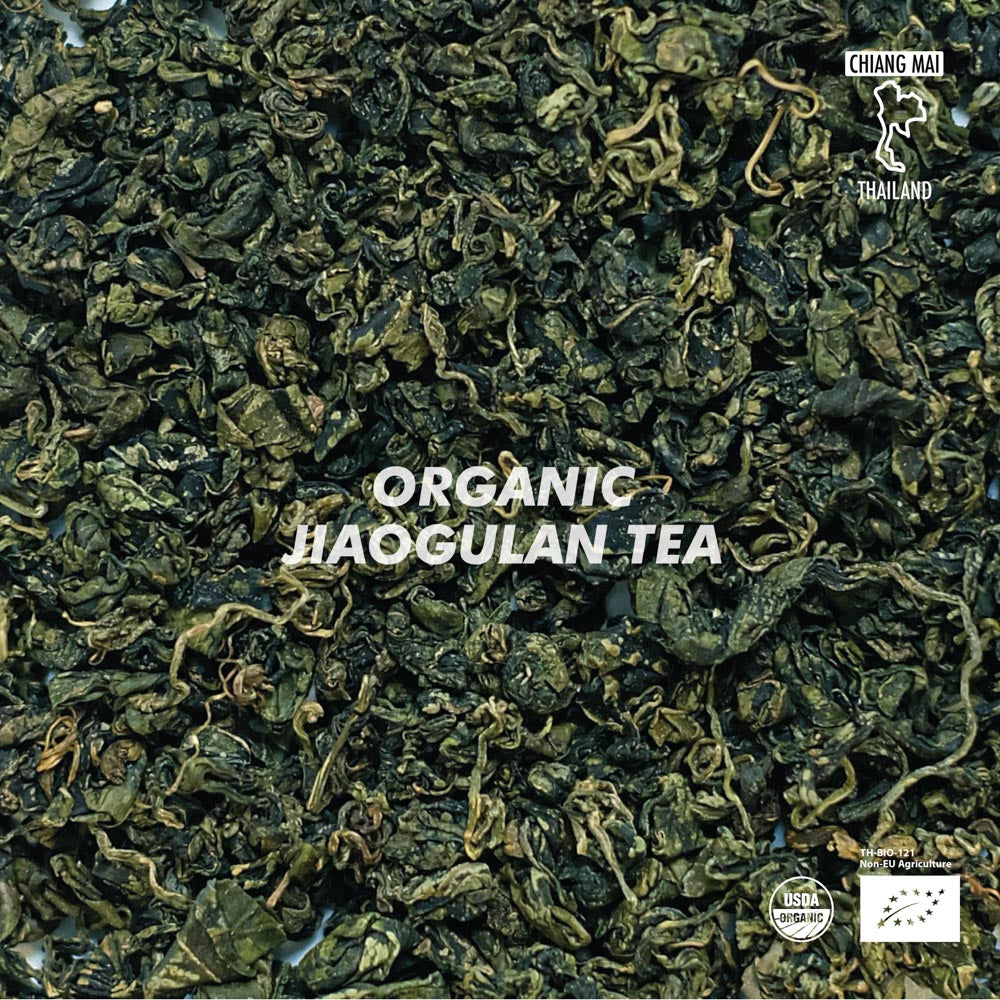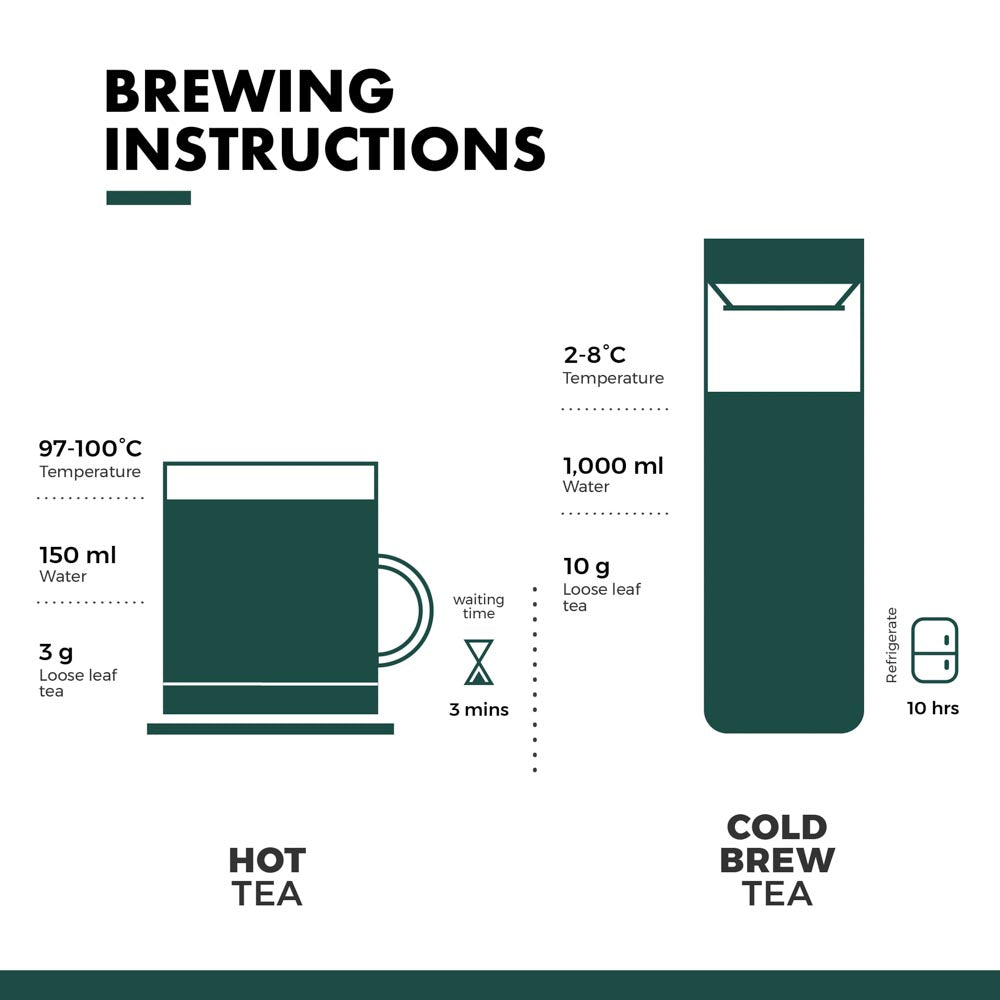 Northlandtea matches your business!
Our bulk customers
    Our organic Jiaogulan tea is most appropriately used inhotels, spas, restaurants, cafes, retailers, healthcare centers, the hospitality industry, etc. Because we're shipping aminimum order of 1 kg, you will get the highest quality and freshest tea directly delivered from our local organic farm. So there'sno need to order a large numberof wholesale tea. How easy!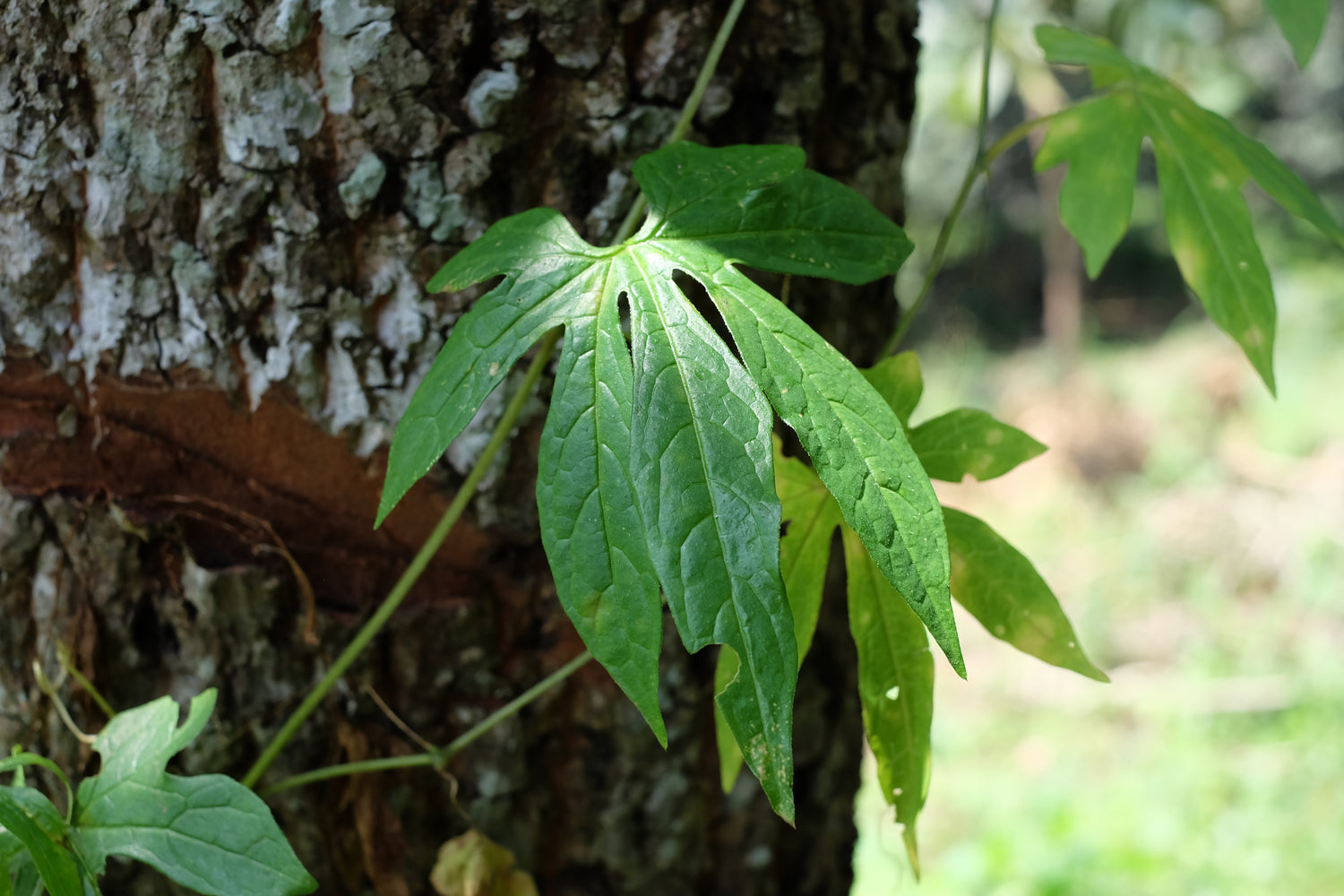 About our organic Assamica Black tea
    The best-seller of our herb tea categories, organic Jiaogulan whole leaves tea offers a naturally sweet taste with Caffeine free. We serve you the freshest tea directly from an organic farm in Thailand. Jiaogulan tea provides you with many benefits such as controlling cholesterol, and boosting up and balancing your immune system and your health.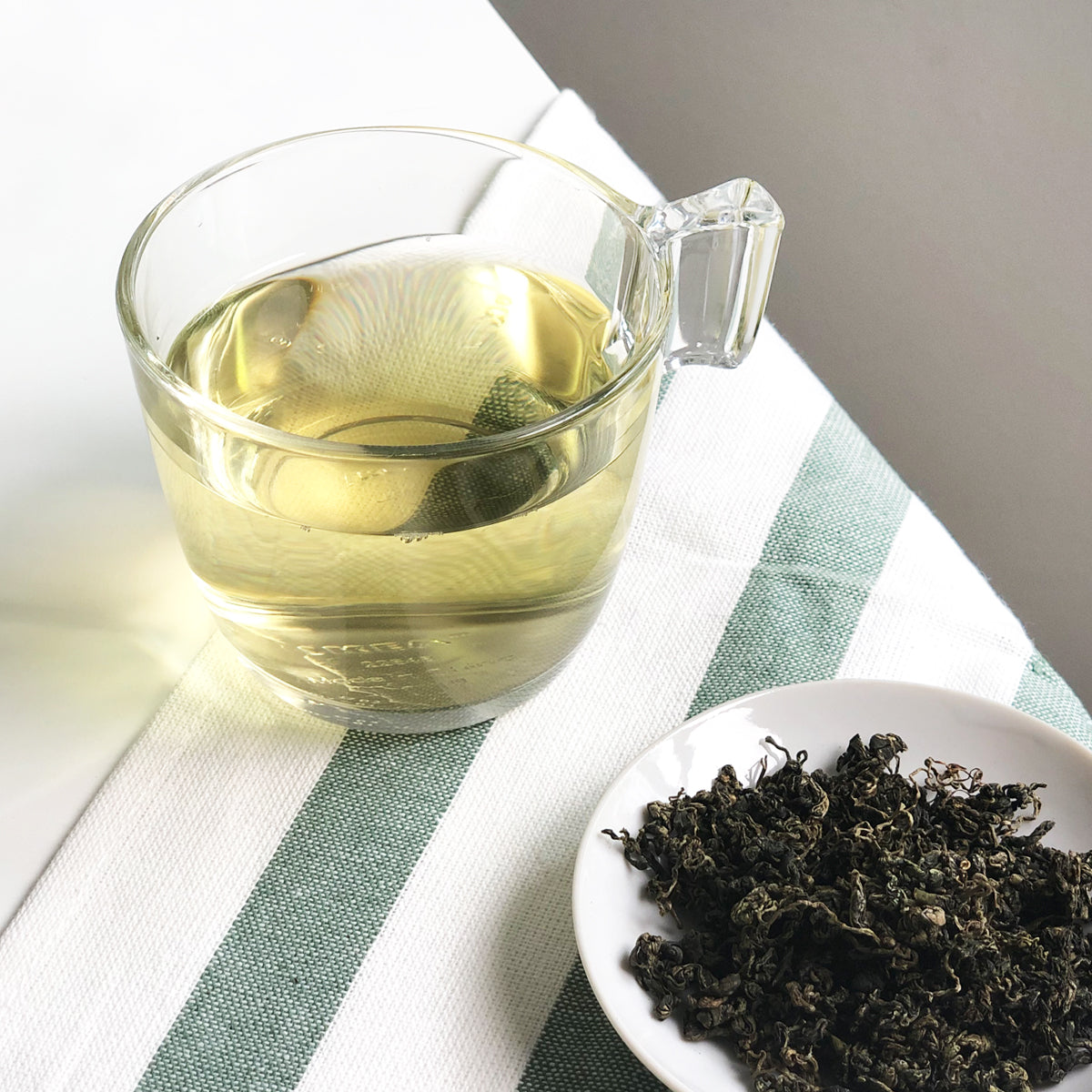 Multiple usages of Jiaogulan tea
●     Perfect for tea blends,hot and cold beverages
● Can be used for medicinal purposes such as Jiaogulan extract,capsule,tablet,male enhancement supplement, etc
    We are open 24/7 and welcome all orders! We provide a comprehensive wholesale service for our customers and sell a minimum order of wholesale tea from 1 kg. We also export tea with professional service and fast shipping. If you require a Certificate of Inspections (COI) for organic products, please let us know! We can issue by the control body.
     In case of bulk purchasing over 100 Kg, we can provide you with the Ocean freight shipment to save your shipping cost. For more information, please feel free to contact us. Just supping your cup of tea, and we will respond to you right away.
Guarantees
International Airfreight (Door to Door)
Let's make Tea!
Step : 1

Pour cold or room temperature water and add loose-leaf tea to the cold-brew teapot.

Note:Our recipe is just a guideline. More or fewer tea leaves, depending on your preferred taste.


Step : 2

Cover and place your container in the fridge for 8-12 hours, basically overnight.

Step : 3

When your cold brew tea is finished, don't forget to strain out tea leaves. 

Note:Strain out tea leaves when the tea is to your taste. Otherwise, your tea will be bitter.

Step : 4

Pour the cold brew tea into your glass or tumbler with ice. Add your preferred option like fresh fruit, honey, syrup, soda, lemon, etc. Or you can use cold brew tea for making tea cocktails and tea mocktails.

Your cold brew tea is ready!